Background Information of Taunggoke Degree College
            Taunggoke Degree College situates on Ann main road in Taunggoke Township, Thandwe District. It opened on 23rd February 2012, starting with 759 staff including 277 officers, 482 staffs. It was upgraded to Taunggoke Degree College with the staff number of 759 (including 277 officers and 482 staffs) on 11-10-2016. Vice President U Myint Swe attended the opening ceremony of Taunggoke Degree College on 8-1-2017. The width is about 212.20 acres and is situated from front longitude 94º 13′ 19.8" to  94º 14′ 25.5" and from north latitude 18º 52′ 25.7″ to 18º 54′ 54.94″.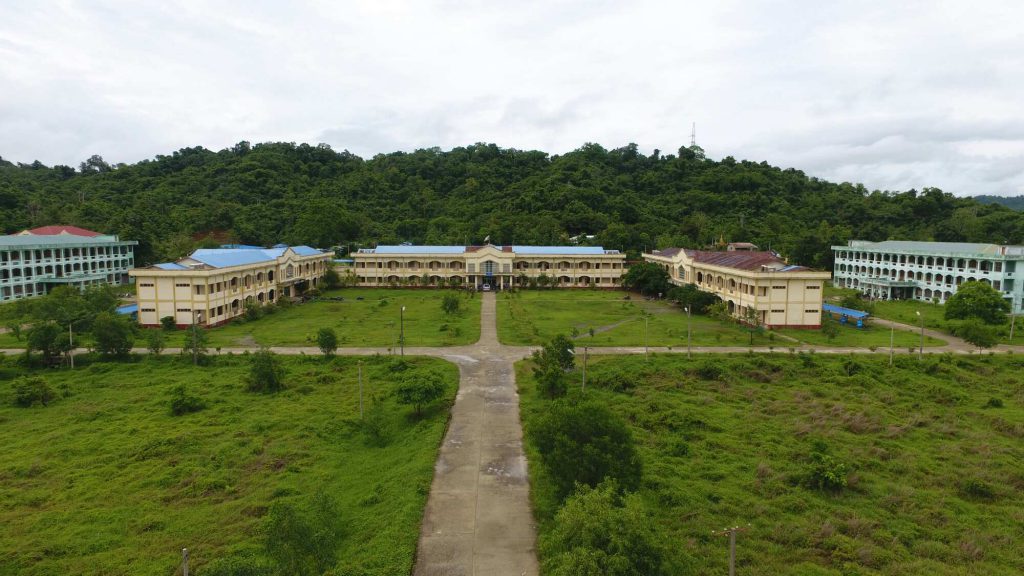 Activities of departments and sub-departments
Activities of Department of Administration
The activities of administrative department are carrying out teaching and administration staff's promotion and transfer, pension, death, leave, increment and scholarship in foreign countries, monthly facts, building database, awarding prizes, vacation of teachers, listing the staff members, the cases of temporary workers and receiving distributing the instructions on time.
Activities of Estate Department
It takes the duties of cleaning the compound to be clean and pleasant environment, flowering the plants and security duties.
Activities of Financial Department
Activities of Students' Affairs
Registration, withdraw, major transfer, university transfer, giving recommendations, hostel for day students and intellectual talks, essaycompetitions, research process, monthly data for student's lists, documents, exam affairs, scholarship programmes, planning for convocation, timely reply for the official letters.
Activities of distance education department
Registration, university transfer, withdraw, preparing for books, CD, assignments, doing exam process, timely reply for the official letters, documents.
Activities of Computer department
Doing powerpoints, presentations for the ceremonies, helping out for CTC rooms, preparing monthly datas.
Activities of Library
Lending books during weekends, finding necessary documents, arranging books and shelves alphabetically, returning books in shelves, buying and making lists of monthly journals, magazines, research papers, and newspapers, searching for information through digital library e-tekkatho.
Activities of sports department
Doing sports activities, competitions according to the sports calendar. Holding sports competitions in zones.
Activities of engineer department
Performing construction, calculating estimation, bill fuel, electronic appliances, store, official residence in campus, water and electronic supply for hostels, decoration for ceremonies, timely reply for the official letters.